So I'm considering attending the Star Center in Dania Beach, Florida to take their Steam Crossover class to get my license endorsed for steam ships. It's gonna be $7,500 out of my own pocket since I'm not an AMO member, but I'm OK with that IF taking the course will allow me to sit for the exam right away. The problem is that the USCG won't provide a link or a copy of the course's approval letter so I can know EXACTLY what I will gain by taking the course. I emailed the NMC and was told that I would have to contact the school to find that info. That seems strange to me as a given school would have incentive to stretch the truth or outright lie about what the course is approved for in the interest of getting their tuition money. Here is a link to the USCG certificate that is on the Star Center's website: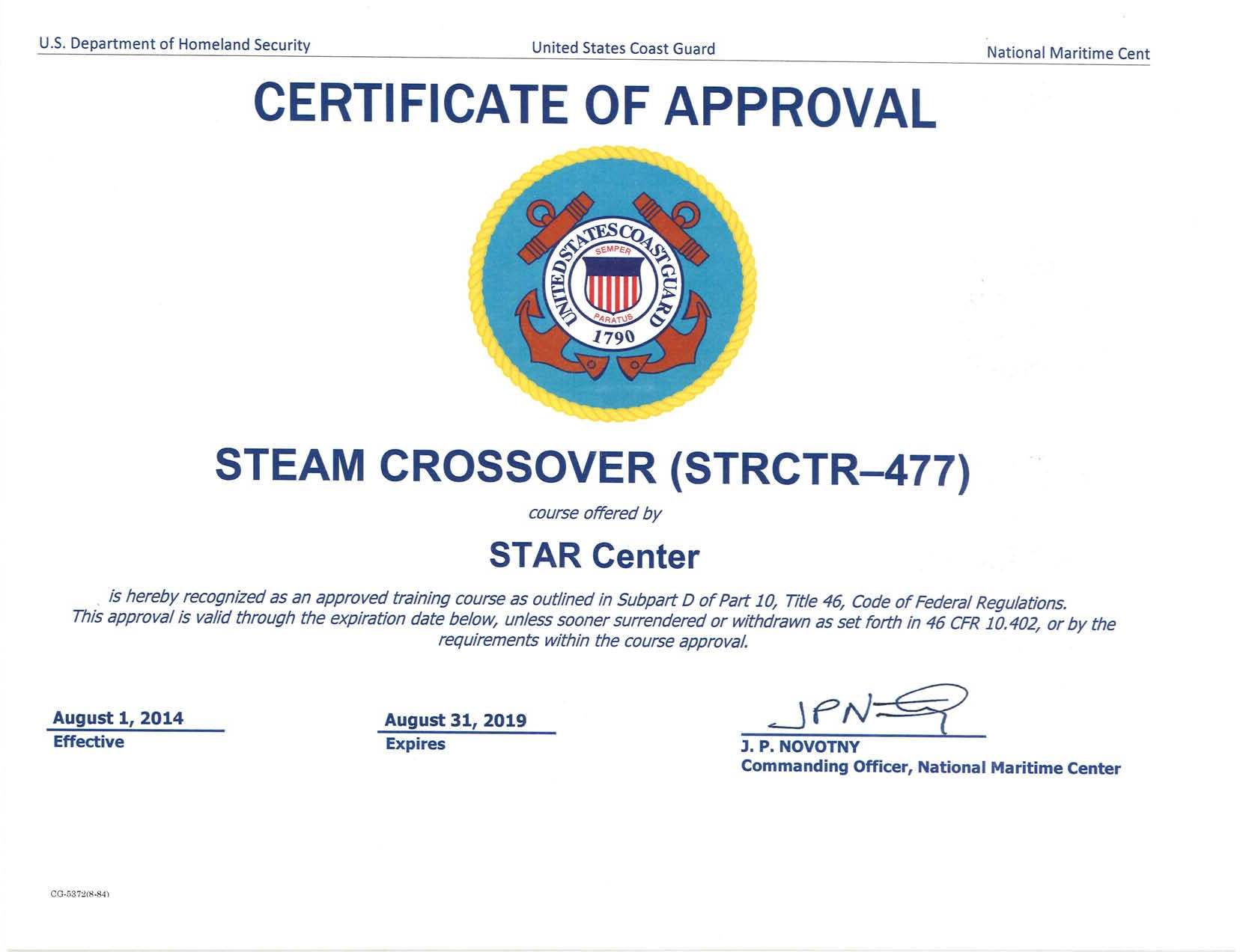 Since it is Mr. Cavo's signature on the form, I would REALLY like to hear his input on this issue. Specifically:
Why aren't the course approval letters available on the NMC website like they used to be? Before, they had a .pdf file that listed ALL courses and EXACTLY what each course was approved for.

Even if an updated list isn't going to be maintained on the website, why won't the NMC provide the info about what a course is approved for when asked for by a mariner?
I don't think it is unreasonable to want to hear what a course is approved for[B] [U]from the approving agency[/U] [/B]prior to shelling out a bunch of money only to find out that (for example) "oh, you also need 90 days prior service on a steam ship…you didn't know that?"