The US Army Corps of Engineer's vessel, STURGIS, was towed into Galveston Thursday.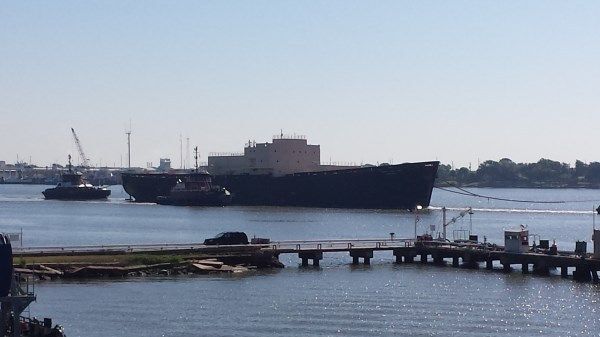 Did a quick google, and it turns out this WWII liberty ship was converted to nuclear power in 1960, and was in service before the Savannah. It ended up being used as a power plant in the Panama Canal until 1978, when it was mothballed. A preliminary decommissioning was done at that time, and all nuclear fuel was removed. Now it has been towed into Galveston to be decommissioned.
Quite a bit of history floating by.