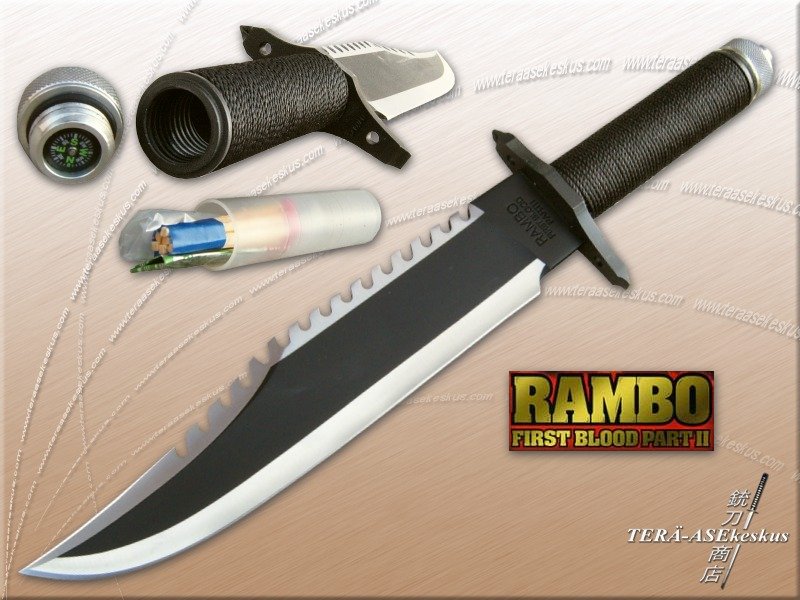 or
or somewhere in between?
(FYI: this post is not intended to spark yet another useless debate about the legitimacy of knives-in-the-workplace aboard vessels. I've expressed my opinion, along with many other mariners, that knives are as legitimate as any other tool in any other job. It is a simple matter of practicality, and politics should play no role in it. This is simply meant to be informational in nature.)
The big problem for mariners who wish to be able to use the ancient cutting tool known as a knife, in any of its almost infinite forms, for the many practical tasks for which it might be needed, or for reasons of marine safety, is that the federal government and every state, territory and possession has its own unique set of laws that may regulate the type, blade length, legal uses, locations where carrying is prohibited, and more. Further complicating things, some states reserve the right of pre-emption over government entities further down the food chain (counties, cities, boroughs, towns/townships, villages, etc.), preventing them from enacting laws that conflict with those of the state, and some do not. In those states that do not exercise pre-emption, such as California and New York, there may be one or more layers of local law that can be more restrictive than the state's law, and without diligent legal research you likely will be unaware of it. Last, but not least, local municipalities also often claim jurisdiction over their respective waterways to varying degrees.
New York City serves as an example. The "interpretation" of existing state law by the police, prosecutors and courts has, at times, been what could reasonably be viewed as non-sensical or even malignant. The NYPD's very aggressive record of arresting people for carrying what in many cases should be perfectly-legal folding knives, which get creatively classified as "gravity knives" and prosecuted vigorously, is the legal "gotcha" game at its worst. While it may pad arrest and conviction statistics so that the bureaucracy looks like it's doing all it can to protect the public, the reality is that it undermines respect for both the rule-of-law and the institutions that pretend to uphold justice.
Also, laws can and do change, typically, but not always, becoming more restrictive over time. Just because "it used to be legal" the last time you checked means nothing in the present. You must remain up-to-date in your knowledge of the laws to avoid legal jeopardy. As it happens, change for the better (from my perspective) may be in the wind even in Gotham. As mentioned above, the problem in New York City was their punitive and legally-doubtful interpretation of a state law, not local municipal law. With the state law on the verge of changing (after passing the state senate and assembly, and awaiting the governor's signature) the city would have no immediate recourse. But with New York being a state without pre-emption, there would theoretically be nothing stopping the city council and mayor from subsequently enacting a new municipal law to the same effect, other than a sufficiently motivated electorate willing and able to vote out of office the politicians that support it.
So someone working aboard a tug in greater New York Harbor, depending on the exact location, could fall under the laws of New Jersey or New York, as well as the laws of the City of New York. New Jersey, unlike New York, reserves pre-emption for itself, but is arguably just as knife-unfriendly anyway. A typical tug in the Northeast and Mid-Atlantic domestic coastwise trade could find itself within the jurisdiction of up to 11 states from Maine to Virginia, plus the District of Columbia and untold numbers of municipalities. Only 2 of those states (New Hampshire and New Jersey) presently exercise pre-emption. Among the five West Coast / Pacific states only Alaska exercises pre-emption. So there is an almost infinite number of local laws to potentially run afoul of. Those working in the Gulf of Mexico or running the inland river systems also pass through numerous jurisdictions at every level. And while many of those states are far more tolerant of the legitimate use and carrying of knives, most still don't have pre-emption. Along the Gulf Coast only Florida and Texas have it, although that does makes up a big share of the coastline there.
Unbeknownst to many, there even exists a federal maritime regulation (46 CFR § 11506) specifically regarding the wearing of sheath knives by "a seaman in the merchant marine," which gives the vessel's master the final word.
And we shouldn't forget that any operating company may choose to have a policy, idiotic or not, aboard their own vessels as well. So can a terminal.
For those interested in educating themselves I highly recommend Knife Laws of the U.S.: Loopholes, Pitfalls & Secrets by Evan F. Nappen, an attorney who specializes in exactly this subject. The book was published in November 2015, so it is as up-to-date a resource as you're likely to find. I find extremely helpful.
The knife advocacy group Knife Rights also offers a wealth of information.
En garde!