Today's spot oil close price.
Take a close look at the graph below and it paints a grim picture for anyone supporting water based oil extraction. Consumers may rejoice but folks who have anything to do with energy are going to take it on the chin. This includes shale oil, tar sand, coal, fracking - anything more involved than just poking a hole in the ground and pumping direct. (Hydroelectric will probably be OK)
Hell, Energy R&D, solar and wind technology will suffer too as cheap oil floods the market.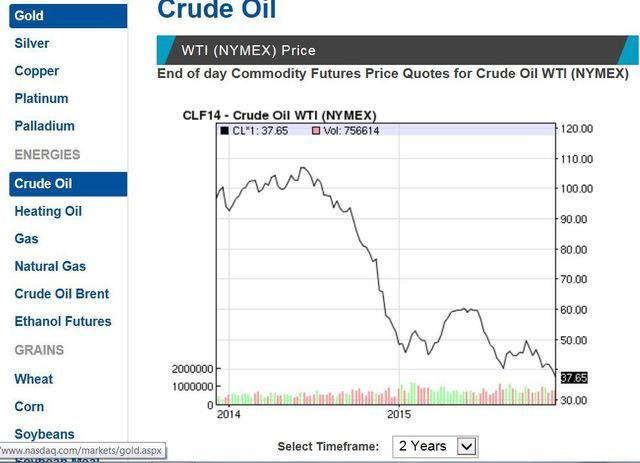 When will the market return? Not for a while according to my crystal ball. OPEC is still refusing to set production quotas so it's a free for all with every country pumping more and more just to maintain current revenue streams.
Eventually, the market will hit bottom. My fear is the infrastructure will be unavailable when prices return and we will lose the opportunity when it presents itself.
Anyway - there is no real point to this thread other than to express my astonishment at how quickly oil prices collapsed and ponder the implications.
Carry on.