You can see its very close in relation to our Academy. I know the slick has been creeping up the Galveston channel. I'll see if I can get some pictures tomorrow.
I believe bolivar ferry has shut down operations as well.
The MV Texas Responder is literally a stones throw away from this spill. Not sure exactly how its used, as it may be geared more for open water clean up.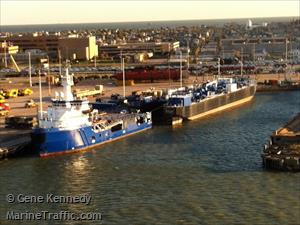 Some pictures provided by one of my classmates
http://gcaptain.com/photos-show-houston-ship-channel-oil-spill/
http://gcaptain.com/cleanup-crews-battle-significant-oil-spill-in-houston-ship-channel/