What is a Kedge Anchor?
The question is meant more with regard to any metaphorical meaning of this term.
I picked up a copy of a book called "The Kedge-Anchor or Young Sailors Assistant" by one William Brady. Who was a sailing master of the USN. It seems to be a modern re-print of a fourth edition with a date of 1849.
The work itself refers to a technical definition for a kedge-anchor as:
"The smallest of the anchors, to which a hawser or cable is generally bent, and used for warping ship."
The book is collection of some 544 tips, discussions, instructions for various age of sail topics. Heavy on square rigger terminology and operations. Also has pages and pages of tables listing the number and type of blocks used on various class of ships, etc.
From the context of the introduction and the subtitle I am guessing the term has a more general meaning, such as: something to be leaned on or relied on as a go to source. There are even some contemporary reviews of the book included at the end of the book which after praising its usefulness concludes with "on the whole, we are inclined to think, that, though the author modestly calls it a Kedge Anchor, there is many an old salt who will look upon it as his best bower."
Just never heard this in common usage or among the older euphemisms, jargon, etc passed on during training that seem to be handed down regardless of origin.
Anyone ever heard it being used in this generic sense? With reference to some equipment or perhaps even a person?
Here are some helpful hints on maintaining good order: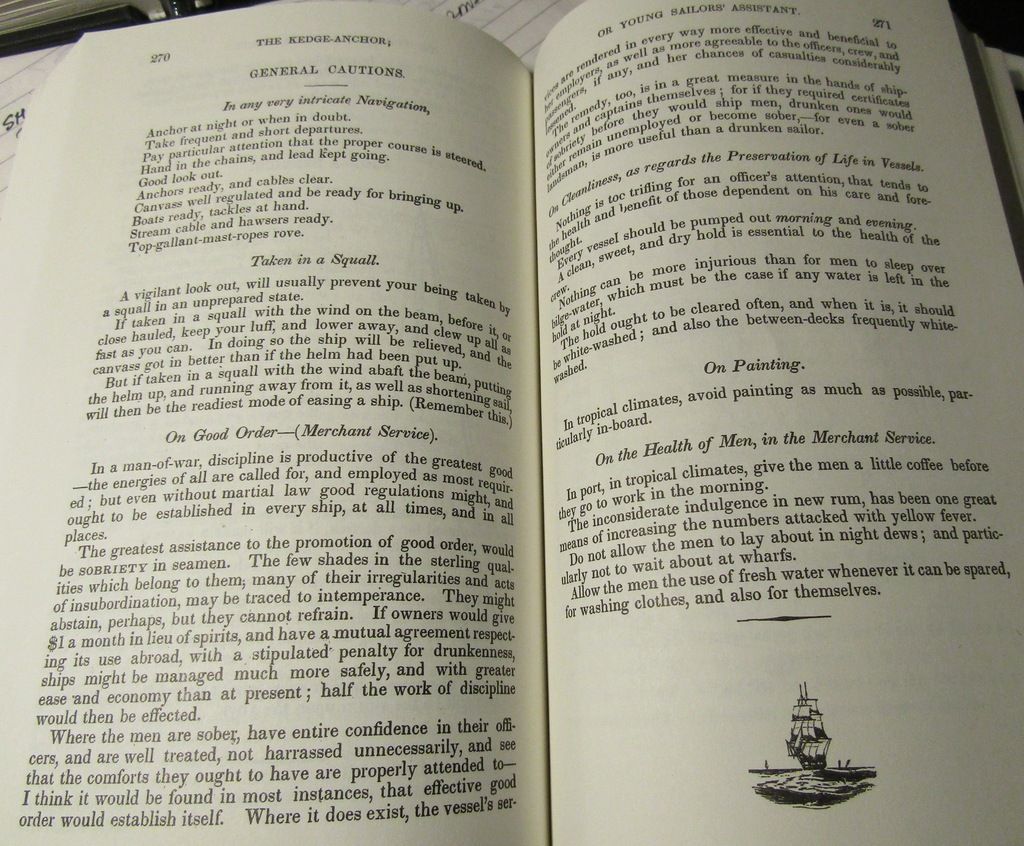 "they might abstain, perhaps, but they cannot refrain" love it.