Owner asks me today find a buyer and sell it as where it is on $ 650,000 Usd (FIXED)
Take over in Indonesia. mail to : roosjen@hotmail.com
It can sail to final destination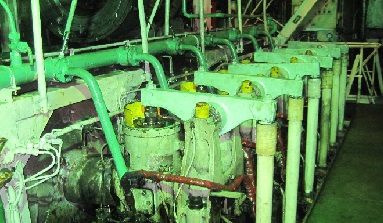 Last trade was loaded 6200 mt cement in bag before from Haiphong port, Vietnam.
Destination port was Lembar.
After complete discharge cargo owner stop trading.
She is ocean going vessel with all trading certificate in valid.
We tested main engine and g/e still in good condition.



• Owner stop Trading
• With the seller we have daily direct contact !
• Built 1982 at Higaki Shipbuilding Co., Ltd., Japan
• Flag: Panama – Class: VR –
• Port of Regsitry: Panama
• Main Particular:
• LOA: 105.57 m * DWT: 6,471 mt
• LBP: 98.61 m * GRT: 3,901mt
• Breadth : 16.33 m * NET: 2,481 mt
• Draft (in summer): 6.817 m
• Light draft: Fore: 1.7m - Aft: 3.5m
• Depth: 8.40 m
• Cargo gear – Derricks Electro Hydraulic : 02x 12 - 02 x 15
• Service Speed (Full load : 10 knots – Ballast: 11 knots)
• 02 Holds/02 Hatch
• Main Engine: Mitsubishi Kobe 6UEC37/88H -3,900HP@210 rpm
• Generator x 2 untis (Yanmar 6ALTH- 270 HP-225 kva @900 rpm)
• DO consumption: (at sea: 0,9 mt – idle: 0,7 mt – Working : 1.3mt)
more scrap > http://ptjakarta.seaworldboard.com/f19-scrap-hms-auction-offers-from-around-the-world
mail me : roosjen@hotmail.com
Greetings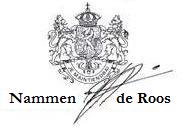 Dutch Trader In Jakarta
Ultimately responsible and decisions maker
Website : www.asiashipsbroker.com
Call (+62) 085888488815